Cracking singletrack, stunning views and two of the area's best loved pubs. What more could you ask for on a ride?
What is it like?
This is a tour of some of the lovely trails, villages and pubs in this part of the world. What's not to like?
This ride shows off some of the quiet green lanes and forgotten paths through Hampshire that are ideal for relaxed riding. The mix is spiced up with some lovely woodland singletrack which is lovely at this time of the year.
To keep the adrenaline going there are a few great descents that will keep you on your toes but are a hoot whatever speed you ride them at.
You want views across the downs too? We've got them in spades at various points along the way.
Oh, and there are those pubs too. One of them is having a beer festival on the day of the ride.
How can you say no?
Where is it?
We'll be setting off from the Hampshire Bowman pub in Dundridge, heading in the direction of Owslebury before swinging through Upham on the way back.
Stops in villages will depend on how the group is feeling when we get there. There will definitely be the opportunity for a pub stop at the Bowman on our return.
[Google_Maps_WD id=4 map=4]
Who is it for?
There's a fair amount of up and down in this ride, some of it is quite steep but all of it is perfectly rideable if you take your time. So you will need to be able to ride for a few hours.
There is nothing too technical so most people with a reasonable level of fitness will be fine.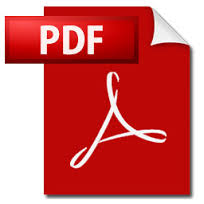 Important information about the ride
How far are we going?
Expect to be riding for 2-3 hours plus a few stops.
Whilst the pubs we stop at serve food, it's a really good idea to bring some sustenance for the ride.